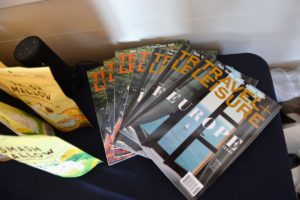 The well-known Travel + Leisure publication has been sold to Wyndham Destinations for $100 million.
According to The Wall Street Journal, Wyndham Destinations Inc. purchased Travel + Leisure from the Meredith Corporation as part of a plan to expand the brand beyond its core vacation-ownership operations.
Wyndham is taking ownership of the popular Travel + Leisure magazine, its associated website and membership-based travel services. As part of the deal, Meredith will continue publishing Travel + Leisure under a 30-year renewable licensing agreement.
In addition, Travel + Leisure staff members will remain Meredith employees.
Wyndham Destinations officials said the company plans to change its name to Travel + Leisure Co. A spokesperson said the overhauled brands would help grow its membership travel-club businesses, offer new travel services and expand licensing agreements.
"We acquired Travel + Leisure, including access to its global audience of 35 million loyal followers across multiple platforms and nearly 60,000 club members, because it matches our passion and purpose to put the world on vacation," Wyndham Destinations president Michael D. Brown said.
"Over the past 18 months, we have laid the foundation to expand our footprint beyond our core vacation ownership business, and today we add one of the most trusted and influential brands in travel through the acquisition of Travel + Leisure," Brown continued.
Wyndham Destinations split from Wyndham Hotels and Resorts in 2018 and will begin trading under the ticker symbol TNL in mid-February.
Last year, Wyndham Destinations announced the expansion of its Margaritaville Vacation Club by Wyndham and Club Wyndham vacation club portfolios with the opening of two new proposed future vacation club resorts in the heart of Downtown Atlanta.