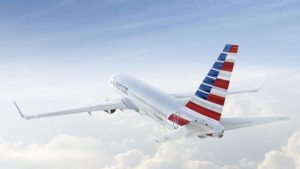 U.S. airlines, expected to play a pivotal role in the distribution of COVID-19 vaccines, are ramping up to do just that.
United Airlines on Friday began operating charter flights to position its fleet for when Pfizer receives its expected regulatory approval from the Food and Drug Administration, according to the Wall Street Journal.
Pfizer is the first of what is now three pharmaceutical companies to announce it has a vaccine ready that advanced through trials with a 90 percent or more efficacy rate. Pfizer's COVID-19 drug could be ready to go in less than two weeks. Moderna also is expected to shortly ask the FDA for approval.
In addition to United, another domestic carrier is also set to serve as a courier as well. American Airlines said in a statement Friday it successfully completed a trial flight from Miami to South America testing the airline's thermal packaging and stress test processes.
"We have established a network of team members that specialize in temperature-critical shipments, and work closely with the FAA on regulations governing shipments transported with dry ice. We have worked with the FAA to increase dry ice limits on our widebody cargo-only flights," American said in a statement.
In a statement to The Hill, the Federal Aviation Administration said that "As a result of the historic pace of vaccine development through Operation Warp Speed and careful logistics planning, the FAA today is supporting the first mass air shipment of a vaccine."
The Hill noted that the FAA said it is working alongside manufacturers, air carriers, and airport authorities to provide guidance on implementing existing regulatory requirements for safely transporting large amounts of dry ice air cargo. Due to the complexity of the fast-tracked vaccine, Pfizer's vaccine must be kept at below freezing temperatures, meaning special accommodations must be made for both transport and storage.
A United spokesperson told The Hill in a statement on Friday that the vaccine rollout was being handled by United Cargo, which established a COVID Readiness Task Team earlier this year "to help ensure we have the right people, products, services, and partnerships in place to support a vaccine distribution effort on a global scale."